Fun & sports activities for all
Mougins offers various possibilities for leisure and sports holidays… Which one will you choose?
Exchange balls
at the Mougins Tennis Club
In a quiet, green environment, the Mougins Tennis Club offers 10 courts: 5 resin, 3 clay, 2 Padel, 2 mini tennis, and a playground.
For your relaxation, there is a club house restaurant with terrace.
Find out more

To rent a court :
5 ticket holiday package: 68 € (instead of 75€)
Holiday package with 10 tickets: 118 € (instead of 150€)
Padel : 1 h / pers. : 5€
Padel : 10 tickets 45 € package

Address : 1735 avenue Notre Dame de Vie
Tel : +33 ( 0)4 92 92 59 94
www.tennisclubmougins.com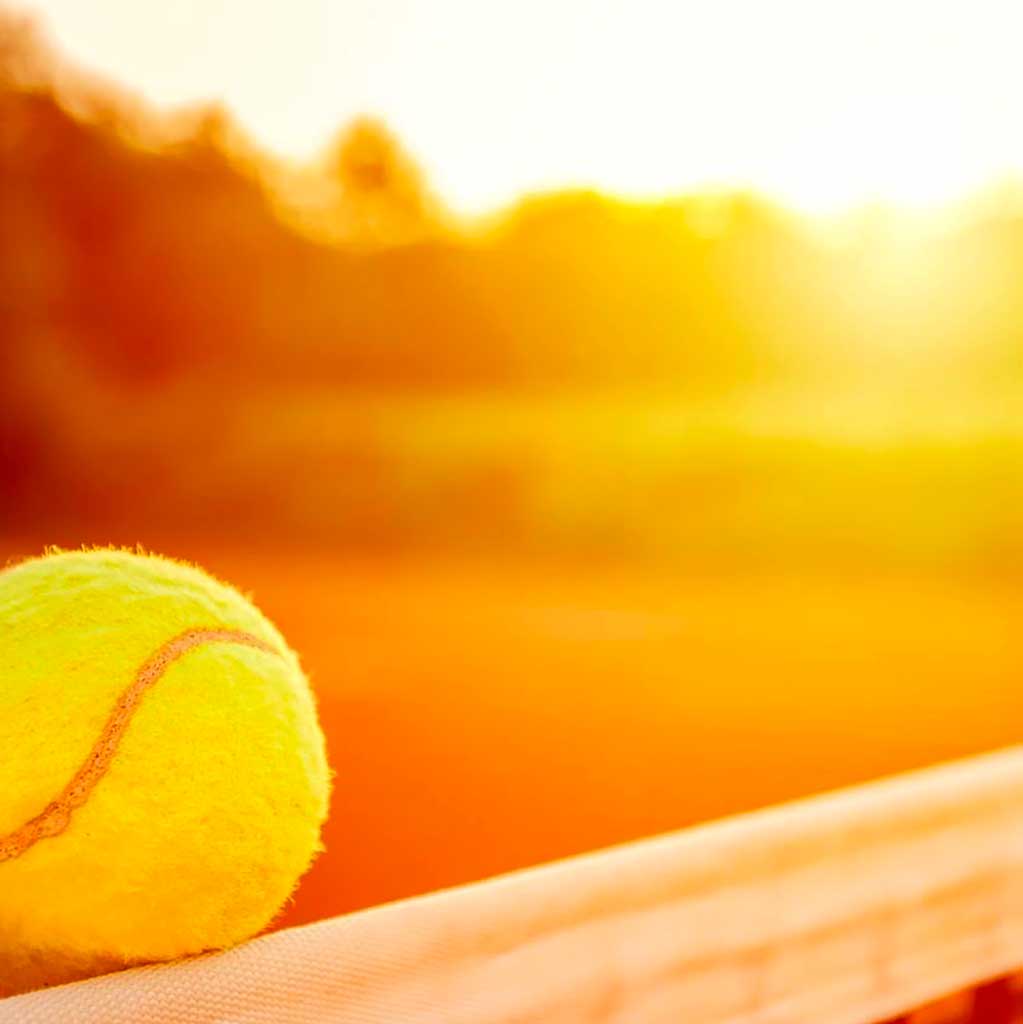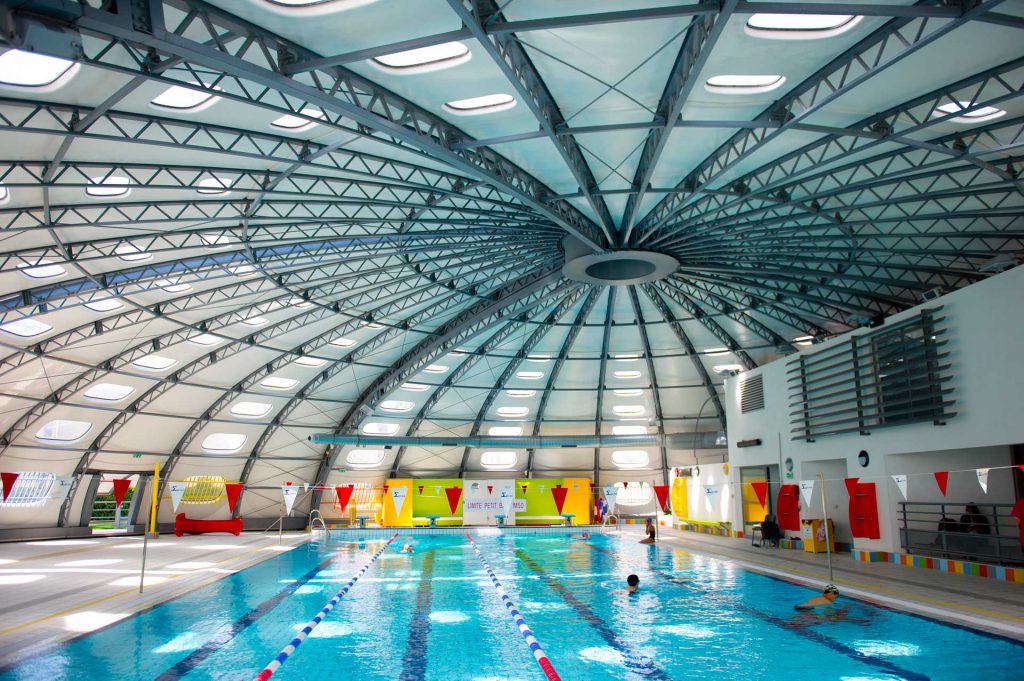 A few lengths
at the Campelières swimming pool
The Campelières swimming pool in Mougins is a Tournesol type pool, whose dome opens onto a garden. Covered or semi-open in fine weather, it is equipped with a 25m pool. It is open every day from Monday to Sunday (opening hours changed during the holidays).
Regulation clothing for all: only swimming costumes are allowed and caps are compulsory. Two children under 10 years old per adult.
Find out more

Admission: €2.60. Under 16s: €1.70.
Tel : +33 (0)4.93.45.07.69.
Address : 2307 avenue du Maréchal Juin, 06250 Mougins
www.lescampelieres.fr
Mountain biking at the Bike Park
With this dedicated space in the middle of nature, mountain bike and thrill-seekers will be delighted.
Choose your course:
The pump trackpump: A course consisting of bumps and banked turns. The aim is to maintain – or even increase – your speed by rolling over the bumps, pumping in the hollows and in the bends. And of course without pedalling! From 8 years old, from beginner to advanced.
The Dirt area: Tracks that allow you to perform tricks and jumps. From 12 years old, 1 blue and 1 red track.
The Ludik Park: An area made up of 7 wooden modules and 6 light terrain models, which allow the youngest to start mountain biking in complete safety and to gain experience quickly. From 6 years old, green and blue track.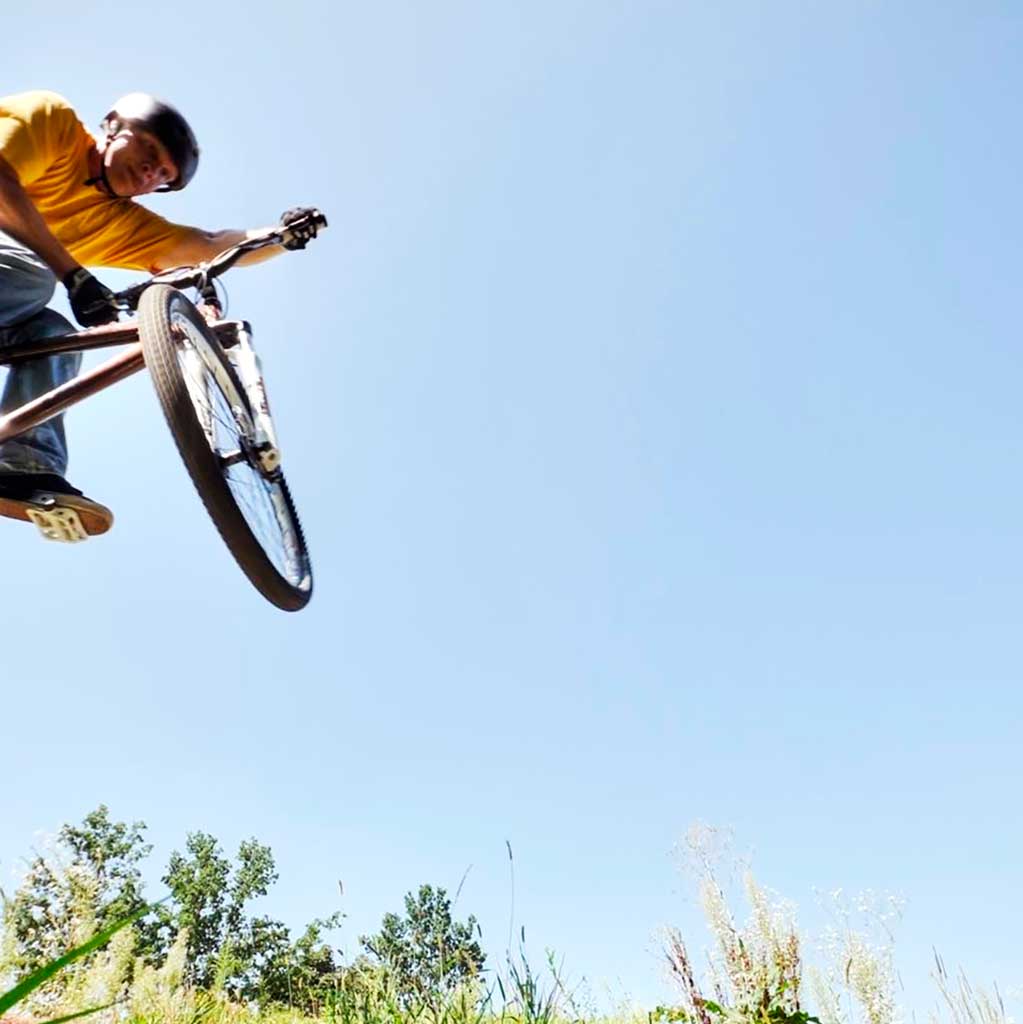 And also :
Four downhill slopes in the heart of 2 hectares of forest. Each track has 24 modules (bumps, drop, wall ride, mini wall, whoops, etc.)
Black track (Expert level, steep slope, very difficult modules).
Red trail (advanced level, steep slope, difficult modules).
Blue trail (intermediate level, medium slope, moderate level modules).
Green trail (beginner level, gentle slope, easy level modules).
A fitness area:7 stainless steel modules will allow everyone to keep in shape at their own pace, to work on their abdominal muscles, their pectoral muscles, to slim down, to do some cardio… From 14 years old / from beginners to advanced.
Find out more

Access to the Bike Park is permitted every day of the week from 10 a.m. to 7 p.m. (8 p.m. in June / July / August / September).
Adress : Chemin des Peyroues, 06250 Mougins. Please note that there is no parking directly on site.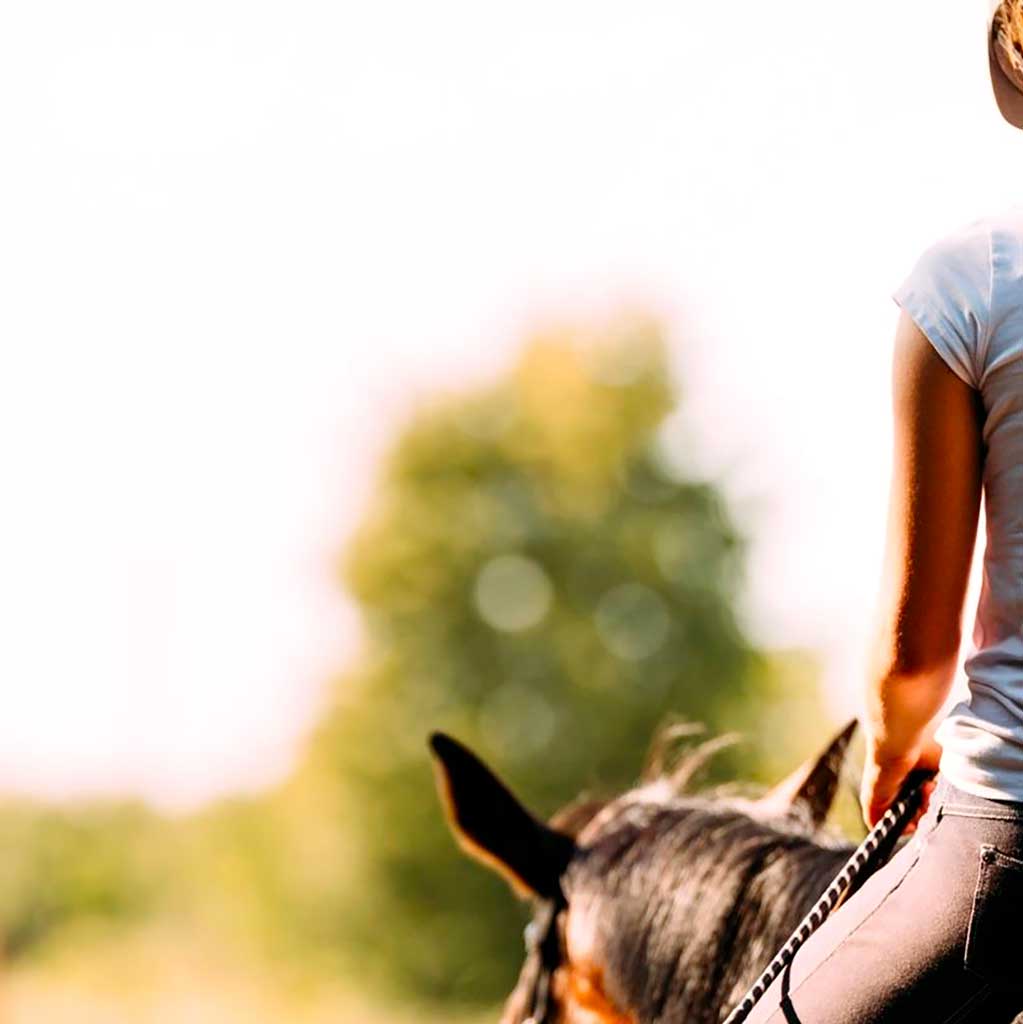 The Mougins horse riding centre, located on the edge of the Valmasque departmental park, welcomes you in a family and sporting atmosphere. Baby pony and horse rides are available, especially on Wednesdays and weekends.
Find out more

address : Chemin de Font de Currault
Tél. : + 33 (0)4.93.45.75.81 http://chmougins.e-monsite.com
Horseback riding: 28 €/hour
Baby poney : 12€/half hour
Off-road motorbike & quad
Looking for a fun and thrilling experience during your holiday? Go to ADM CONCEPT which offers two closed circuits and the rental of off-road motorbikes and quads for sporty rides.
Find out more

Tel. 04 93 69 02 74
Rentals: 7/7 during school holidays and from 1pm to 5pm on Saturdays and Sundays
Rates: 12-20 € per 10 minutes depending on the size of the vehicle.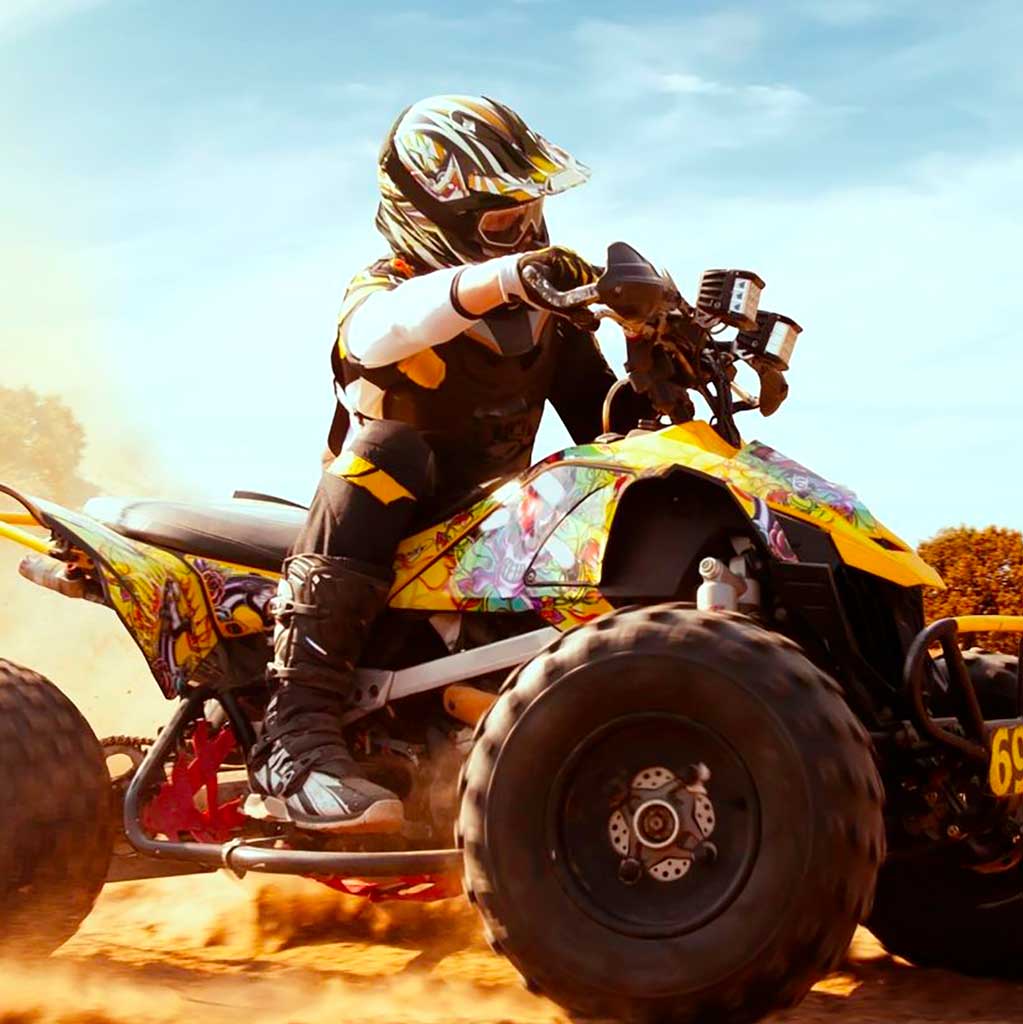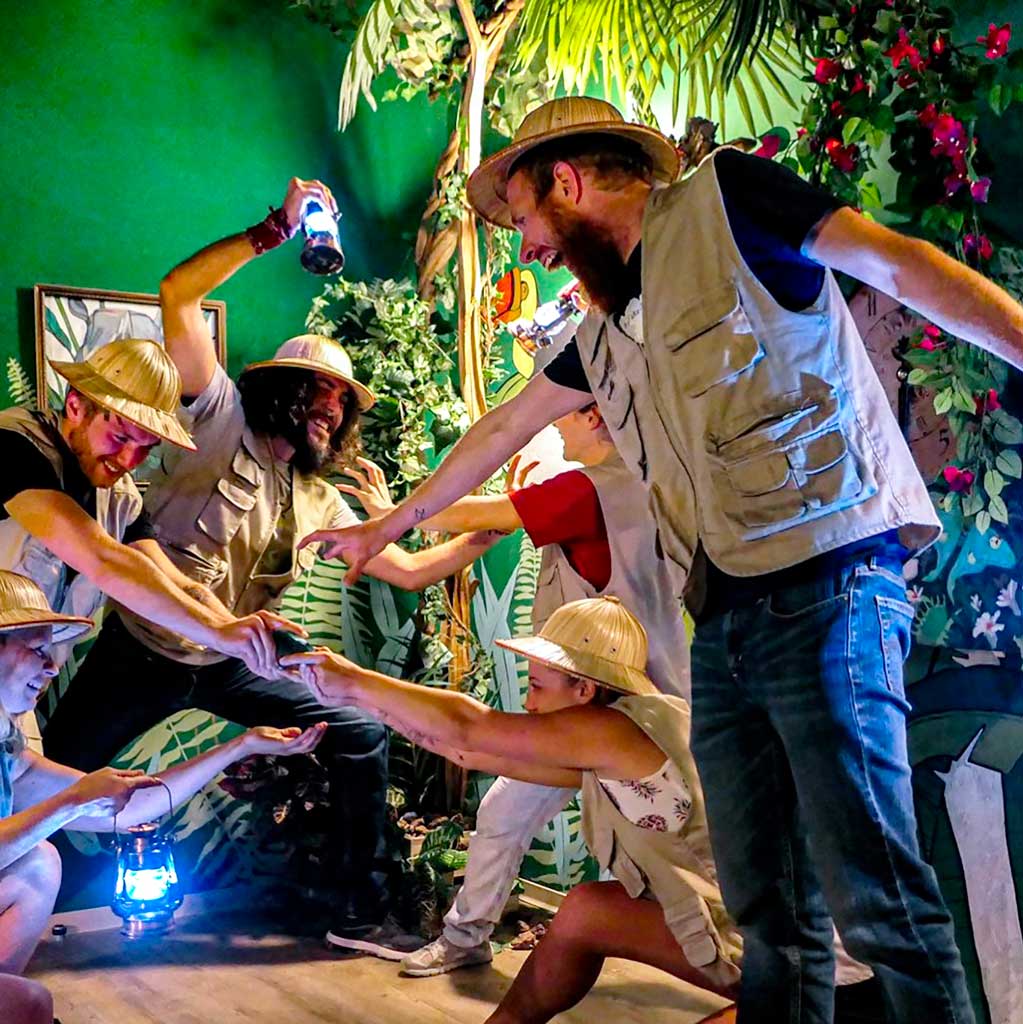 Investigation and mysteries
in escape game mode
Are you ready to face the mysteries of the Jungle?
Working your brains out to take down the Dark Wizard?
Can you sail the seven seas to find the treasure of One-Eyed Jack?
Come and take up the challenge at Enigm'Art, and discover the largest escape game on the French Riviera! In the heart of the Actipark leisure area of Mougins, the most daring players come to confront the enigmas in a space of more than 500 m².
Find out more

Price : unique 3-8 players : 25€ttc /pers
Snack bar on site
Tel. 06 31 53 05 63
address : 561 Route de la Roquette, 06250 Mougins
www.enigmart.fr
Laughing and letting go on the indoor trampoline
The Salto Trampoline Arena offers a multitude of bouncing activities for the whole family on an area of more than 1000m²: foam tray and airbag, basketball and dodgeball, wall trampoline…
A great idea to keep children occupied on those rare rainy days!
Find out more

Tel : + 33(0)4 93 12 16 51
www.trampoline-indoor.fr
Address :609 Route de la Roquette, 06250 Mougins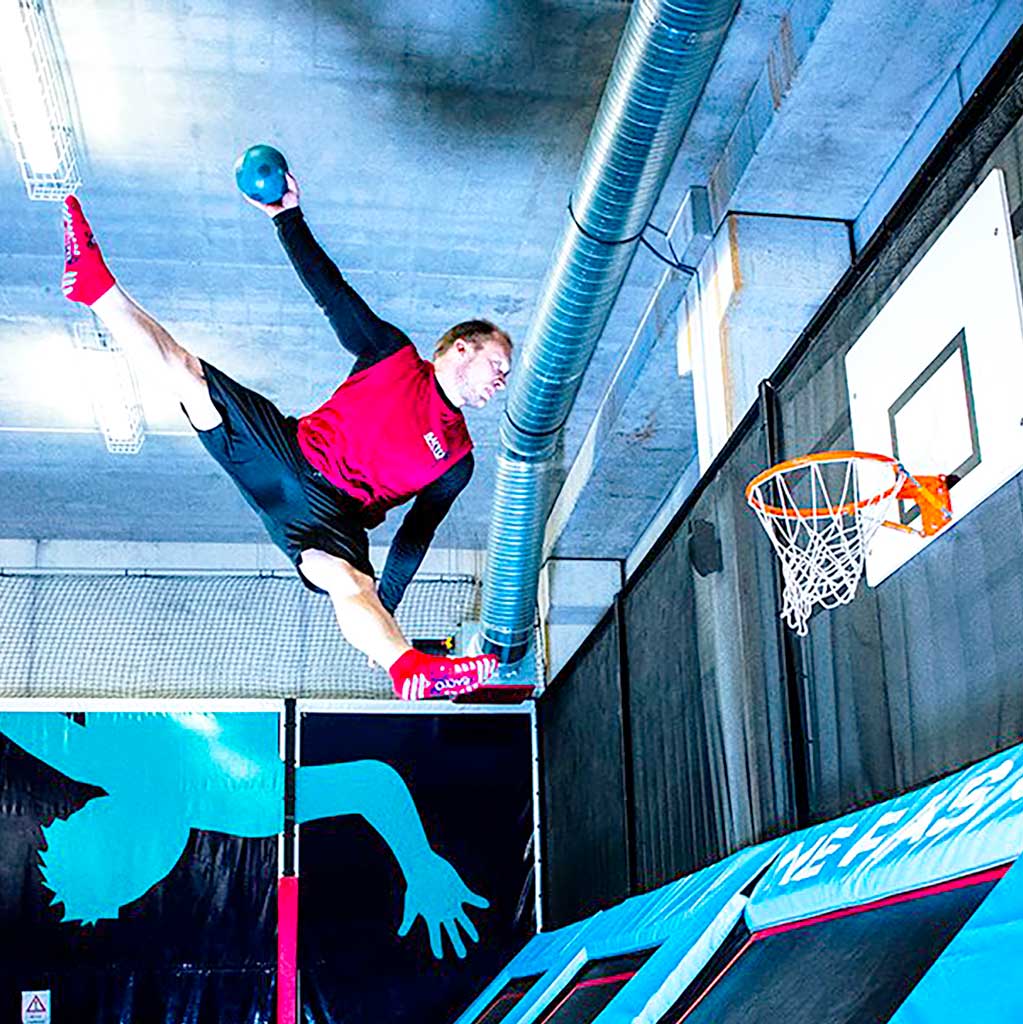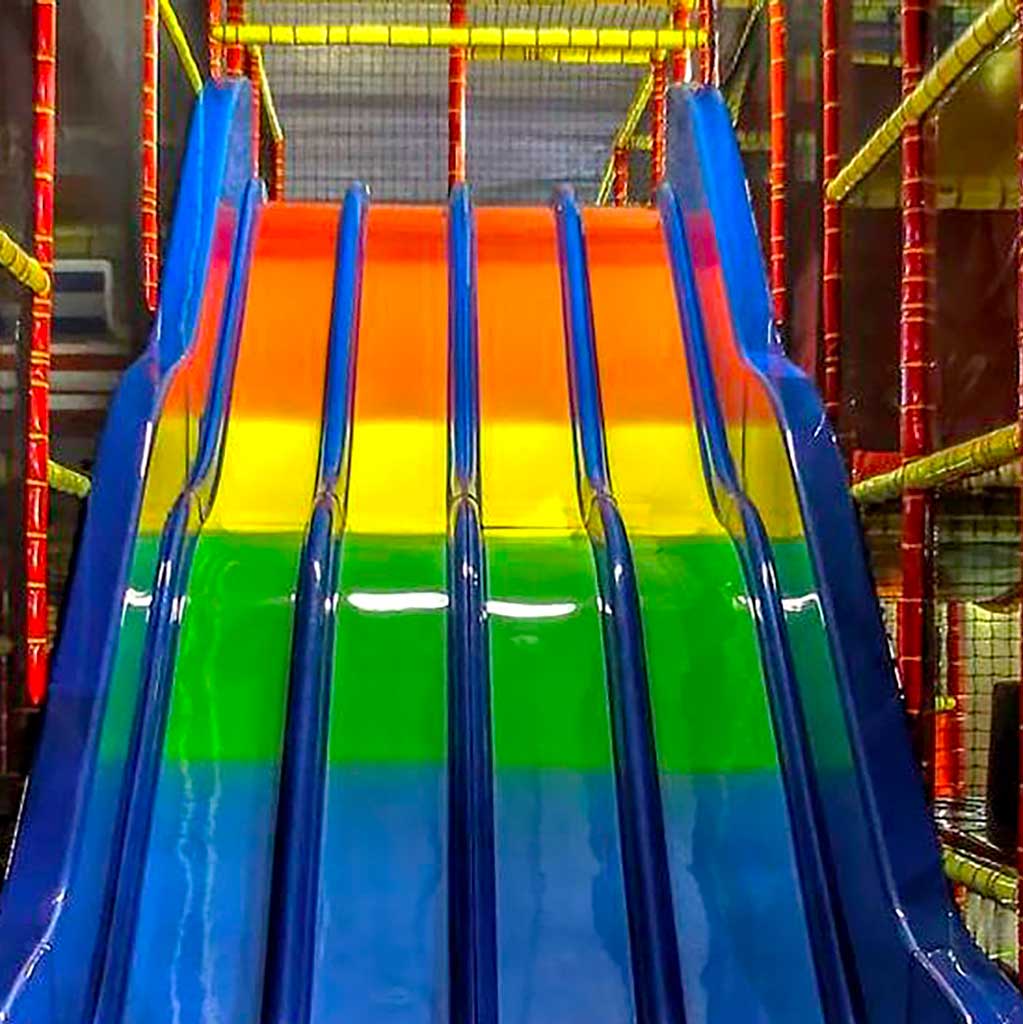 Giant recreation at Circus Party
This gigantic indoor playground is a paradise for the very young. With its impressive inflatables, mini karting and vertiginous slides, it will delight children on days with bad weather, leaving them with lasting memories.
Find out more

Open: Wednesday-Saturday-Sunday, on school holidays in zone B, and on public holidays. Opening hours: 9am-7pm. Catering on site
Prices: 18 months to 3 years: 7€; from 4 years: 12€. Each child must be accompanied by an adult
Address : 609 route de la Roquette, zone Actipark, 06250 Mougins.
Tel. 04.92.92.94.76
www.circuspartymougins.com
Climbing & good mood
at Bloc Party Climbing
No time to explore the peaks of the Pre-Alps or the Mercantour? Go to this indoor climbing gym of more than 1000 m2, where you will find the names of the favourite walls of experienced climbers in the form of a wink. There are climbs for all tastes and all levels, from the novice to the most experienced. A sporty and fun activity to share with the family…
For those who don't want to make the slightest effort, don't panic: sit at the bar or the food corner. Unless you prefer to take advantage of the pinball machines, table football, billiards, board games, sofas…
Find out more

Admission: 13€/person, no time limit.
Open:Monday to Friday, 11am to 11pm. Saturday: from 10am to 11pm. Sunday: from 10am to 8pm.
Address : 609, route de la roquette, 06250 – Mougins
Tel. 09.71.20.70.29.
www.blocpartyclimbing.com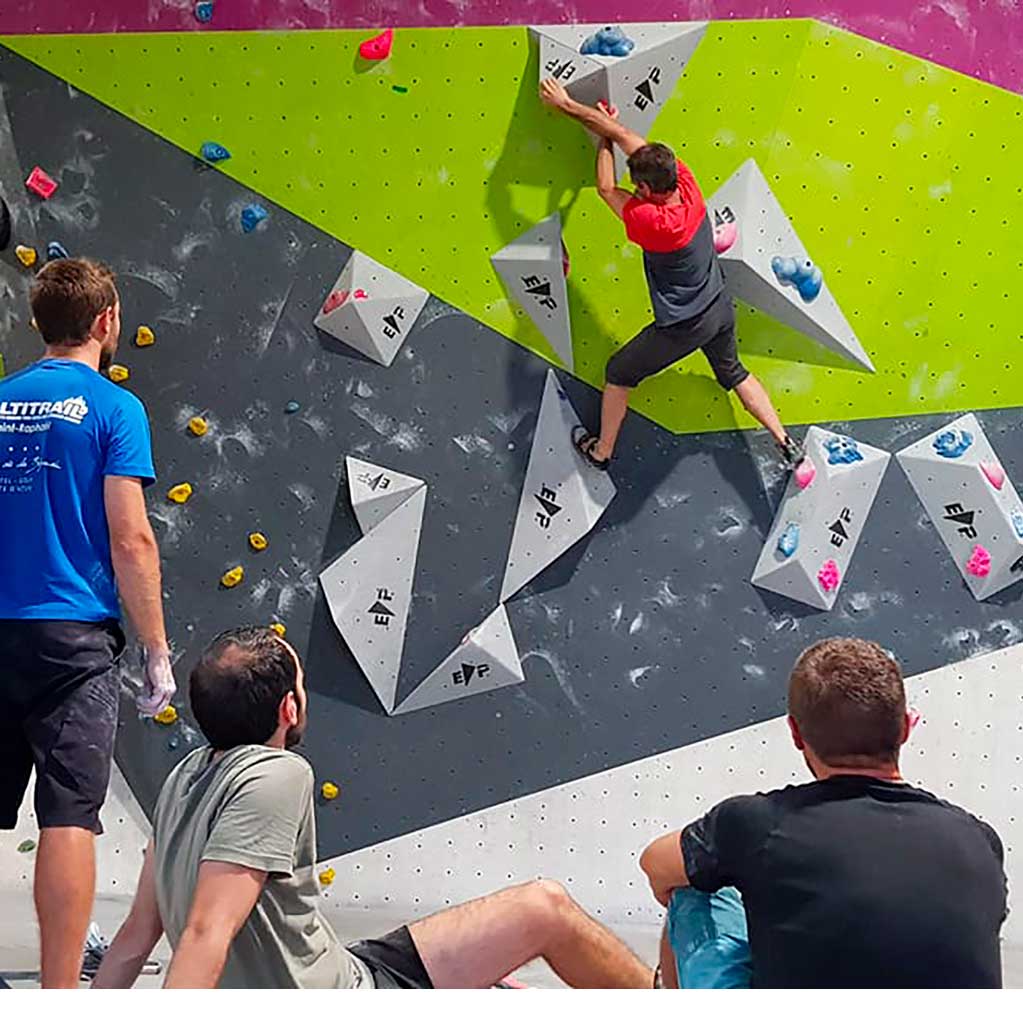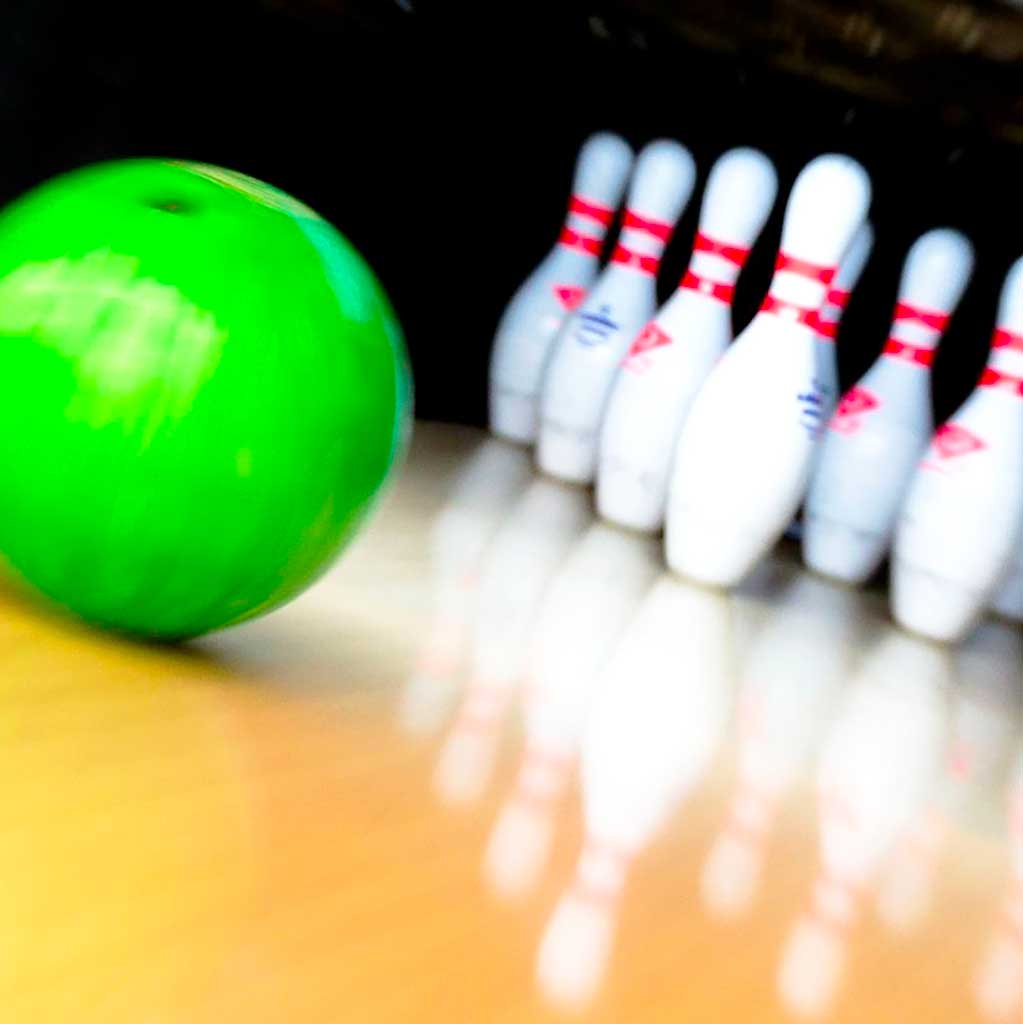 Exciting bowling & laser game evenings
This is a great idea for evenings out with friends or family. Form teams and have fun competing against each other at Lase Game Evolution, a playful paradise with many possibilities. You can choose from 3 laser game evolution rooms, 35 new generation outfits, 6 bowling lanes, 5 9-foot pool tables, arcade games and even "pizza"!
Find out more

Open daily, 1pm-11pm. Until midnight on Fridays and Saturdays, and 8pm on Sundays.
Price: Classical part 11€ / person.
Address : 561 route de la roquette 06250 Mougins.
http://www.lasergame-evolution.com/